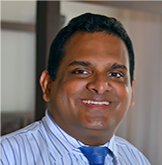 Chairman / Managing Director
Director - Design & Projects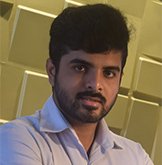 With our well experienced craftsmen, our talented designers and our years of professional experience and expertise, we can create interiors that are stimulating, and sophisticated. We have a range of designs that have successfully become part of our portfolio and we constantly update ourselves with the current design trends and styles, in order to provide even fresher creations for our customers!
 
We have a vision to be the best in providing total solutions in furniture and interiors to our clientele, with an aim to enhance their own perceptions on functional and innovative design. We envision designs that elevate their living and working environment, in a way that only we can do.
We are on a mission to recognize our clients' needs and wants and fulfill them with dedication and hard work. Furniture Plus insists on the delivery of quality and we strive to enrich our business by building a strong relationship with our clients and our industry partners alike.
 
Corporate Name : Furniture Plus (Pvt) Ltd
Type of Business : Interior Designers and Furniture Manufacturers/Supplier
Date of Incorporation : 3rd February 2006
Company Registration No. : PV 17974
Business Address : No. 41, Dutugemunu Street, Pamankada, Dehiwala.
Contact Numbers : (+94 ) 11 5759880 / 11 5559881 / 77 7780271

Forest Department Registration No. : TD /3220/ A



Registered under Forest Ordinance (Chapter 451) as amended by act no.13 of 1996
Affiliated Bankers : Seylan Bank PLC, Hatton National Bank PLC, Nations Trust Bank PLC